My Wonder Woman…She Makes Me WONDER!!!!
Pinal County Sheriff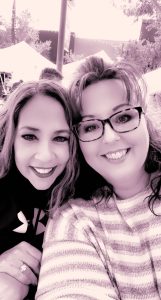 To all the amazing dispatchers out there, you are all superheroes!!
I know some of you will say that you have the best sidekick, the best wing man, the best thing 1 to your thing 2, the best yin to your yang, but you would be wrong, because i have her!!!!!
Everyone should have their very own Kimberly Devellin!! She and I have been on duty together for 3 officer-involved shootings in under 2 years.
We have cried, we have laughed, and we have argued. Above all, we have hugged, recovered, and come back to do it all again. When I have needed her the most she has always been there. After working a very long pursuit, with deputies being shot at, hearing shots fired, hearing that an officer was deceased, she was my rock. When she was in the hot seat for her OIS, I was next to her, and watched her in awe. Her strength and calmness when our deputy was saying he was losing conciousness was an amazing thing to witness. She kept him calm until help arrived!! I really believe that because of Kimmie's reassurance and resolve, our deputy hung in there with her, and is alive today.
People like my Kimmie are rare in this world. As much as I wish I could share her with all of you, I am glad I don't have too, for she will always be my sidekick!!! My apologies to those of you who don't have a Kimmie of your very own!!