Super (Football) Teams!
Grand Junction Regional Communication Center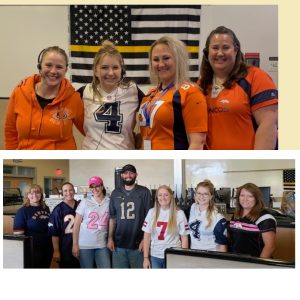 This is a small representation of our whole team, but as you can see, we have many different team jerseys in these pictures! Regardless of football team allegiance, GJRCC is a SUPER TEAM when it comes to helping each other out on day-to-day challenges of 9-1-1 life!