Superheroes in Fargo? You betcha!
Red River Regional Dispatch Center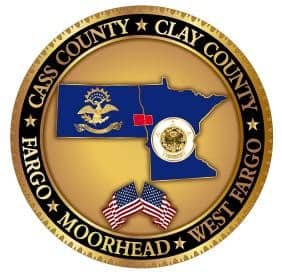 There is a team of superheroes in Fargo.   You will not see them as they do their work out of the spotlight, saving lives and protecting our community.    As their director, I am proud to reveal their identities.  They are the Communication Operators and Shift Supervisors at Red River Regional Dispatch Center.
They have exceptional energy. They work long hours and overtime.  These superheroes demonstrate unwavering commitment to their communities, especially as there are fewer of them than in previous years.
They have the superhuman abilities, speed, and reflexes.  They multi-task taking calls and dispatching police, fire, and EMS, from two different counties in two different states.
They have technological genius. They can operate and trouble-shoot any problem sent their way on the multiple systems they work.
They have extra strong oversized hearts to contain all the compassion they need when speaking to callers who are experiencing the worst day of their lives. They use the extra strength to keep their own hearts from breaking when they hear it.
Not only are they powerful and skilled, but they are a shining example of exceptional teamwork. They are the first first-responders and deserve recognition for their extraordinary work and contributions to safeguarding their communities and responders. They truly are superheroes.