Best Dispatchers Ever!
Campus Safety Department of The Claremont Colleges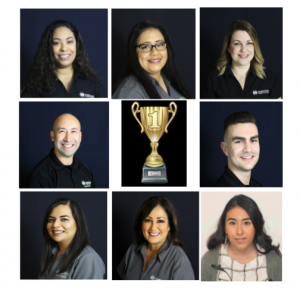 This tremendous team of professionals coordinate all emergency and traditional services resources for the seven–SEVEN–colleges and universities of The Claremont Colleges system. But above their individual and collective excellence as public safety dispatchers, every one of them are wonderful people. Our Department, and our colleges are incredibly fortunate to have them as colleagues. Thank you to Lindsay Hernandez, Tonia Ernes, Mandy Gutierez, Juan Huerta, David Seguin, Leonor Rodriguez, Kristin Rivero and Cindy Cahill…You are indeed the best!