My Wife and Kids
Big Horn County Sheriff's Office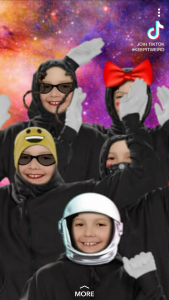 My SUPERHEROES no matter how cliche it may sound to some of you are my wife and kids.  My wife is the absolute most supportive wife anyone could ask for who works in this profession.  She is very understanding of the crazy hours that is sometimes required of us to work and she may not like the fact that I miss some of the holidays with the family, yet she always manages to make it work and make it extra special for the kids when I'm not home.
My kids are my driving force, they are the reason I get up every morning and go to work.  I know that what I am doing while I am sitting in the chair is helping to make a difference in their lives and aid in keeping them safe.  Every day when I leave for work my kids tell me "go keep the county safe" and when I return after my shift they say "Thanks daddy for watching over all of us."  At times they think I am an Officer because we wear badges and uniforms just like our Deputies do.  However I don't think they know how true those statements really are and how much they mean to me.
For anyone that knows me, including my wife, they will all be surprised to know that those comments bring tears to my eyes and make me want to do even more and be even better, not just at work but in life in general as a human being. I could not do this job without the endless love and support from my SUPERHEROES my wife Keli and my three girls Mylee, Rylee, and Kylee.  Thanks for your votes.