Huntington County Public Safety Dispatch
Submitted by Melissa Taylor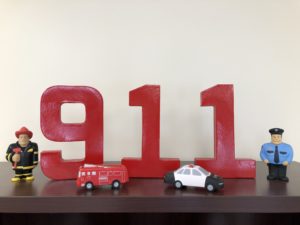 I am the Director here at Huntington County Public Safety Dispatch in Indiana. We are a small consolidated center with enough staff to meet our minimum standards for each shift.
The past few months here in the center have been pretty rough on the staff. We were down two dispatchers in November, three in December, and now back to one starting off the new year. Even though we were short staffed around the holidays everyone stepped up to cover shifts and even give each other time off where we could. They have all kept in good spirits and have maintained the positive atmosphere throughout the overtime, the extra shifts, holidays, and bad weather. Not out of the woods in that area yet!
It sounds cliche but we truly are a family that will do anything for each other. We are dysfunctional at times but that just shows how tight knit we are. When it comes down to it we are all there for each other.
I am so very proud of this team!