Kentucky State Police Post 5 Campbellsburg
Submitted by Rebecca Mills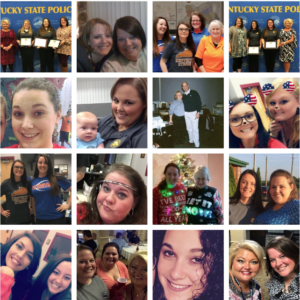 While talking with a friend the other day she referred to me as a "First Responder". I explained to her that I'm "just a dispatcher" and that some people don't see us as "First Responders". She was blown away. She said "You are literally the first person that knows about an emergency, that's crazy."
I wish that everyone could see it like my friend. 911 dispatchers ARE First Responders. People don't call us to tell us about their wonderful day. They don't call us to tell us that they love the police. We don't hear about someone's great day. We hear their worst.
I want the 12 ladies that I work with "behind the mic" to know how much they mean to me. How much they mean to the troopers, policemen, firemen, and paramedics they dispatch for daily. How much they mean to a stranger, someone they've never met, someone who called because their father stopped breathing and they don't know what to do. How much they mean to a mother who can't find her children. How much they mean to grandmother who is calling because her grandson has caught himself on fire. These 12 ladies are strong. They are compassionate. They are sensitive. They are loved. They deserve so much recognition and they never get it. What is great about our group of 12 ladies, is no matter what-we get the job done.
Thank you Dispatchers of Post 5 in Campbellsburg Kentucky. You are the BEST!