Melissa Pimentel
South Bay Regional Public Communications Center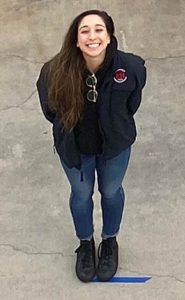 A dispatcher beyond her tenure, she is someone who sets the standard even for senior dispatchers. She is thorough and proactive which is a rarity in the communications section of public safety.  Our officers patrol a little safer when Melissa in on the radio, she keeps track of their locations even when they are not assigned to an incident, always ready to assist officers in the field and always one step ahead of what they need, before they need it.
She is professional, and compassionate with callers and goes above and beyond in her care for the citizens of the South Bay. When Melissa answers your call for service, it will be top-tier quality.
I hereby nominate Melissa Pimentel as the Head Set Hero of our Heroes.