My Partner in SUCCESS!
Osceola County Sheriff's Office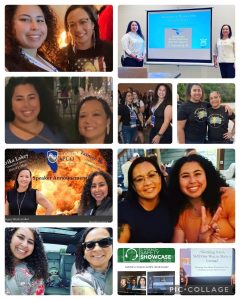 Have you ever had a friend or co-worker see something in you and they pushed you to greatness? It took several years for me to find that in my career, but I am so thankful for my friend AND co-worker, Yasmen Barnett. She has been my biggest cheerleader for my career goals and dreams. Instead of asking "why?" she asks, "why not?" We have been able to push each other to succeed in so many areas, such as: presenting at conferences and webinars, applying for scholarships, pursuing professional certifications, and more. We have so many visions of what the future could hold, and I know that we will go farther, together. Thank you, Yasmen for being my partner in success!