The Power of Incantation
HMC Ambulance Service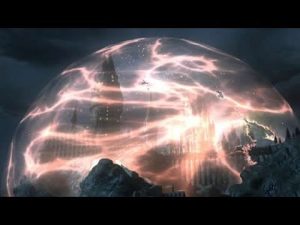 Ten of my 25 years in the field of 9-1-1 have been in senior management which means I spent 15 years as a frontline hero behind the headset. Make no mistake, I AM still a GLADIATOR!
Not that I have been doing this THAT long, back when the first 9-1-1 calls were taken circa 1968, the work of a 'dispatcher' was very much that of a clerk or secretary, if not that of a basic switchboard operator. This could not be further from the truth today. The key to becoming public safety intelligence gatherers is a lot of specialized state-mandated training and international certifications that are aligned with local protocols and operating procedures designed to save lives and protect resources. Public safety telecommunicators must adapt to everchanging circumstances, maintain composure, and retain a copious amount of information. As important as clerks and secretaries are, we are not them.
9-1-1 provisions members of the public access to emergency services such as law enforcement, firefighting, rescue, emergency medical services, and animal control (among other services) by way of the public safety telecommunicators. Therefore, lifesaving begins with those charged with coordinating emergency services response, the work of the public safety telecommunicator, the "first," first responders. PROTECT US!
To conjure up a spell I learned at the Hogwarts School of Witchcraft and Wizardy 'Defense Against the Dark Arts' course… RECLASSIFY *waving my wand*. We should all have the power of incantation. All of our wands combined will allow us to become a protective service when together with say PROTEGO MAXIMA!
Happy NPSTW to all the heroes (and wizards) who keep themselves, their colleagues, their responders, and their community… SAFE. We see you and recognize you for who you truly are!