Westchester County Department of Emergency Services "60 Control"
Submitted by John Munson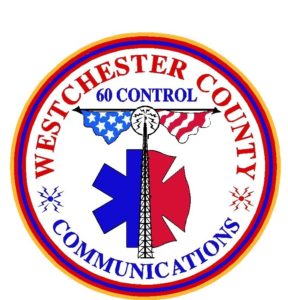 The WCDES Emergency Communications Center – known as "60 Control" – is the primary dispatch center for over 80 Fire, EMS and Support Agencies in Westchester County, NY.  Our dispatch team of a mere 24 operators working around the clock answered about 200,000 requests last year, and is tasked with monitoring and utilizing over three dozen radio channels/talkgroups.
All of our team members are Advanced Emergency Medical Dispatch certified, providing emergency childbirth, CPR, bleeding control and other life-saving instructions over the phone before first responders even arrive.  They are tasked with coordinating routine responses and large-scale Mutual Aid events, a service that they do proudly and expertly despite not seeing a pay raise for nearly eight years – which finally came about late in 2018.
Each and every day, our staff swiftly and efficiently processes hundreds of requests for assistance – ranging from medical emergencies to major fires, hazardous materials responses to the most unique technical rescues, proudly serving the County of Westchester's population of over one million people.
Please show your appreciation for the always dependable dispatchers of 60 Control, and vote for us!