Freya in Miami Y Mas
Miami-Dade Police Department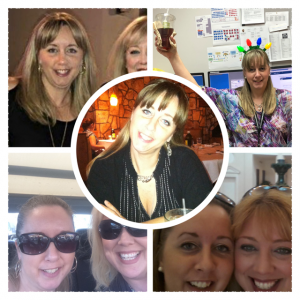 In Miami, there is a grocery store named 'Fresco Y Mas' – it means Fresh and More. Freya is the epitome of 'and more'.
My Superhero is Freya Arocha. She has worked for the Miami-Dade Police Department for over 17 years. Freya started out as a dispatcher and worked her way up to Operations Floor Supervisor on the Midnight Shift. That is when she caught my eye.
I was assigned to work on the Computer Aided Dispatch (CAD) project to ensure that the Center was able to transition from an archaic home-grown version of CAD that was no longer viable. I was in desperate need of help because, as anyone who works on a CAD system knows, it's never just CAD… It's everything that touches the CAD system Y Mas…
Freya started working for me on an overtime basis – to be honest, I did not want to fully commit until I knew that I liked her. <smiles wide here> She was a breath of fresh air. She has always been eager to learn and has a staunch work ethic. She would walk behind me with a pad of paper and a pencil and write everything down that I said or showed her. Soon after, she was able to guide herself through any CAD issue. Of course, when you are good at something, people always give you more to do. So, as a reward for her hard work and perseverance, she too got more to do. <smiles even wider>
The thing is, she handled each assignment with ease and never wavered. About a year ago, she took on the duties of the Training Coordinator, which is also the position responsible for onboarding new hires and terminations (BOO!) Again, she took this in stride and has made steps to improve almost every facet of the training program to include hiring Certified Training Officers, fine-tuning the training phases and the academy class.
Freya doesn't hesitate to drop everything in the event something more pressing is presented to her. She is constantly shifting gears to accommodate last-minute requests (and believe me, there are many…) She is my rock. She is my sounding board. She is my calendar reminder. She is my confidant. She is my backup. She is my dear friend Y Mas…