Laurens County E-911
Submitted by Russ Palmer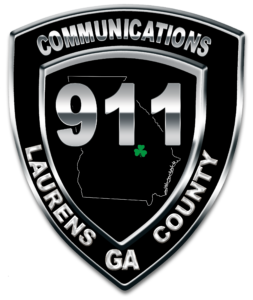 Laurens County, the third largest county in Georgia, is home to approximately 48,000 people. Our Communications Center is staffed by sixteen Communications Officers, a Training Coordinator, an Operations Supervisor, and the Director. Our center dispatches for Animal Control, Dublin Police Department, East Dublin Police Department, Laurens County Sheriff's Department, Laurens County EMS, Dublin Fire Department, East Dublin Fire Department, and seventeen different Rural Fire departments, totaling approximately 500 public safety personnel.  We receive an average of 550 calls for service per day, with an annual call volume of just over 200,000 calls for service. Each Communications Officer works two different radio channels, answers the phone, CADs, and dispatches calls for service. This translates to an average of fifty-one work minutes of every hour for each Communications Officer, allowing for very little down time. Just like most 911 centers, we are generally short staffed, or have new employees in training.
Over the past two years, we have upgraded our phone system, CAD system, recording system, and integrated a new digital radio systems. In addition to our technological upgrades, we also installed new dispatch consoles, complete with the lift functionality, so our dispatchers can sit or stand while on duty. With these advancements in technology, we have made Laurens County "Next Generation 911" ready. We have not only improved the safety and response capabilities of our public safety personnel, but also the safety and well-being of our community.  These advancements in technology have also made our center NFPA 1221 compliant.  This higher standard has allowed quicker call-to-dispatch times and increased our overall response time for all calls for service for police, fire, and medical.
Employees at Laurens County E-911 represent the public safety community, not only at the local level, but the state and national level as well. We have employees who hold positions with APCO and NENA at the local and state levels. Our staff also represents Laurens County on the National Joint Telecommunicators TERT Initiative.
Our center not only has the latest and greatest in technology, but some of the most dedicated communications professionals with whom I have ever had the pleasure of working. On multiple occasions, we have had employees leave their families to assist their work family during a time of crisis. Laurens County has been hit with numerous rounds of severe, and sometimes catastrophic, weather this past year. Recently we experienced an active shooter situation at our local hospital. Although there were no casualties, one of our law enforcement officers was injured during the exchange of gunfire. In these instances, and many similar high risk situations, off-duty employees come into work, without hesitation, to make sure our community is protected and receives the best possible service.
Please consider Laurens County E-911 for the NPSTW free lunch, for not only our advancements in technology, our management and training improvements, and our growing community involvement, but also for our dedicated professionals who consistently exhibit excellent teamwork. Thank you for your consideration.