Lyon County Emergency Communications Center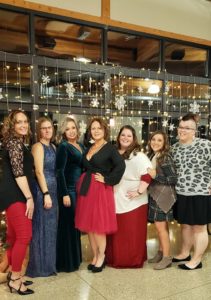 These wonderful people (and this is only a few of them) have worked so hard for me this year. We are heading into a very very busy 2020 with a new map upgrade, a new radio system, ProQA and taking on another small agency. We have struggled with staffing and training. They just keep trying with smiles on their faces. Whatever I ask of them, they never flinch to the task.
Three years ago we were at our darkest place as a center and they've worked so hard to rebuild bonds, push themselves as leaders and create a family atmosphere that we once had. They've been through so much and to be moving forward with them on this great adventure has been the honor of my life!