Puts the Super in Supervisor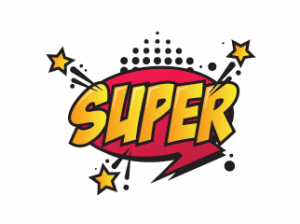 David has been my personal "Superhero" for over 32 years! I have had the privilege to watch him grow in his service to help all kinds of people.  David served in the Army National Guard as a helicopter mechanic and a military policeman.  Using the skills he received in the military, David went on to get his A&P mechanic ticket and worked on helicopters in the private sector.  Much of his time was on air ambulance helicopters that helped people get to the hospital faster when their lives were most in danger.
After a car accident prevented David from being a helicopter mechanic, he worked toward getting back into serving the community.  He started working as a Missing Persons Agent at the San Antonio Police Department in 2008.  From that position, David moved on to Police Communications as a Police Dispatcher.  He is a very good dispatcher and took great pride in helping and protecting the officers that were on his screen.  For David's shift, those were "his" officers.  David did everything in his power to make sure "his" officers went home after their shift, every shift.
David was my inspiration to move from working at the Municipal Court and become a call-taker in the Communications Department.  And, although the job can sometimes be very challenging, I have enjoyed doing the job for over 10 years!  I am thankful for David's experience everyday!  He has helped me become a better call-talker for the public, and the police officers!
David is now a Dog Watch Police Communications Supervisor!  His dedication to the department  just continues to grow.  I cannot wait to see where my Superhero goes from here!  I know that David will always be dedicated to his employees, management, and the uniform officers that he has the privilege to serve.