S.O.R. Superstar!!!!
Sherman County Communications – Goodland KS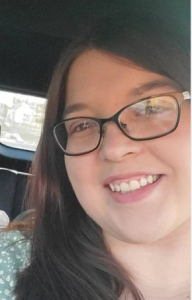 Sex Offenders Beware!!
I present to you Michelle Roe. Michelle takes a down and dirty (pun intended) approach to Sex Offender Registrations.  Although we don't do the actual registrations, we are the entering agency.  Michelle goes above and beyond with her efforts to gather information.  Once, she went on her own time and found an offender's vehicle to get the tag information!!  Way to go with the Extra Mile Service Michelle!