Southeast Emergency Communications
Submitted by Jason Kern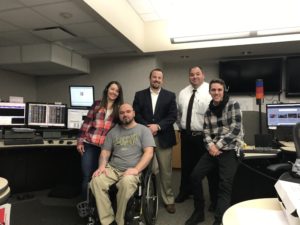 Our staff is hands down some of the most humble and friendly public safety telecommunicators that I've had the pleasure of working with. Over the past four years, they have endured, embraced and mastered a tremendous amount of change. From staffing changes, to consolidation, to technology enhancements (radio system, CAD and soon phones), they buckle down and get the job done.
While our agency is somewhat small, we've added some training opportunities to position staff for future promotions or opportunities. These training opportunities (outside training/certification, in-service, etc.) are well received by staff. We've seen their ability to network, research and recommend improvements increase significantly. We all do this job to make a difference or save a life, but often without closure we just don't know if that happened.
Our agency implemented a Wall of Life in 2016 to document and memorialize when staff "saves a life". Since inception, we have documented 13 people walking about of the hospital after being found clinically deceased. That has made my career worth everything!