St Joseph County 911
Submitted by Shelly Kroger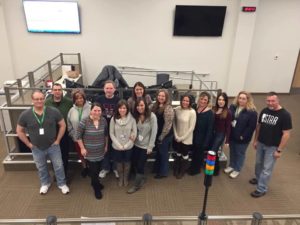 We are a fairly newly consolidated center, and our dispatchers have suffered a ton of changes over the last few years.  We are finally getting our feet underneath us, and have an amazing Executive Director, Ray Schultz.  He is the third ED we have had since we started this process (first co-locating) in January 2015.
Our team is doing much for the community as well as each other.  We have a Peer Support Team for in-house use as well as other centers in the area that may need our assistance.
We have a 911 Cares program where we collect donations for various groups and charities.
We recognized the police and will be soon recognizing fire departments in our county with gifts, etc.
We are also teaching dispatch to high school students.
We truly give back, on top of working tons of overtime, cross training, and taking classes to better ourselves and our center.