The 60 Control Team
Westchester County Department of Emergency Services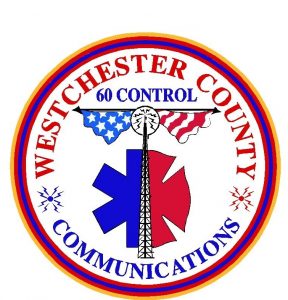 In early March of 2020, life in Westchester County, NY went from normal to anything but.  With the first regional case of COVID-19 confirmed in the City of New Rochelle on March 2nd, the dispatch staff at Westchester County Department of Emergency Services ("60 Control") knew their jobs were about to change and they were headed on a journey that would undoubtedly test their emotions and capabilities.
With the first epicenter of COVID-19 right here in our backyards, our staff of dispatchers, supervisors and support personnel went into overdrive.  We spent the next couple of months seemingly handling what felt like nothing but COVID-related emergencies.  Each day, especially in late March and early April, our dispatchers were taking calls from folks scared of dying and, in many cases, were giving CPR instructions to family members as they watched their loved ones pass away from this awful virus.
To handle the ever-changing and increasing amount of emergencies related to this pandemic, protocols were being modified or developed on a near-weekly basis.  Preparations were being made to handle a surge in emergencies beyond the capabilities of our county's nearly 100-something EMS and Fire agencies in the event we ran out of resources to dispatch – which thankfully never occurred.  Despite the stress, fear and concerns for those they help, their own loved ones and themselves – the 60 Control team pressed on and continues to handle this public health crisis every single day over the past year.
The combined efforts and commitment of our dispatch staff, the First Responders (Fire, EMS and Police) here in Westchester and the amazing hospital workers in our region undoubtedly prevented far more deaths and suffering.  When the world was watching things unfold here in Westchester, they were the unseen heroes.  And for this, I am immensely proud to recommend the 60 Control Team for the 2021 APCO Public Safety Superhero award.