The Putnam County Team
Putnam County 911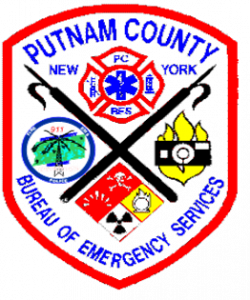 I am inspired to call the Putnam County 911 Center Team my SuperHeroes!  It certainly has been a difficult year for everyone. Like other agencies in our profession, around the middle of March 2020 we began to plan for what might occur with the Pandemic that we were just beginning. We planned for the possible influx of calls (which we all know never came) and the possible staffing problems we might encounter should dispatchers come down with COVID-19.
Little did we know we know that in less than a month we would know how first hand how deadly this virus is. On April 7, 2020 Dispatcher Robert Shannon came in to work and felt his allergies were acting up. He felt worse the next day and called out sick saying the doctor was sending him for a test to rule out COVID. On April 11, 2020, Dispatcher Shannon succumbed to the virus and passed away before he even had enough time to receive his test results. We are a small center of 13 when fully staffed and happened to be down to 12 prior to losing Dispatcher Shannon. Like many centers, Dispatcher Shannon was personal friends with many of the dispatchers and volunteered with the local fire department.
Through this loss, the dispatchers continued to be there to answer the calls for help even though they were suffering on the inside the callers couldn't tell. All remained professional, doing their job to the best of their abilities. Not only did the dispatchers pull together to support each other, they came together to send lunch/dinner over to the nurses at the local hospital to let them know they weren't forgotten and collected food for those local residents in need. I feel this truly makes the Putnam County Team Superheroes!