To Infinity and Beyond!!!!
San Antonio Police Department PSAP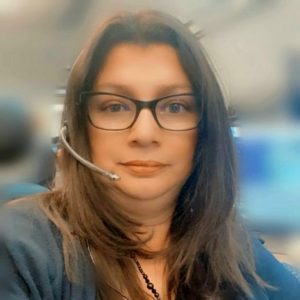 This is Denise Cardenas, a seventeen-year call taker with the seventh largest city in the Nation, San Antonio, TX. Denise has been described as an octopus on steroids, Ok, it's me that describes her this way. I should know first hand, I have worked with Denise since day one of career. She has a knowledge of all inside the PSAP and lends a helping hand wherever she is needed. No questions asked. Denise has trained incoming prospects for the entire seventeen years and has served as a mentor to many. She is a bright and shining star at our second home and definitely wears her cape well. Here's to Denise Cardenas, our 911 Call Taker Super Hero Extraordinaire!!!!