Who Is YOUR Public Safety Superhero?

NPSTW contest coming soon!
It's been a tough year, and we know that all of you are superheroes, but now we want to know who inspires YOU, in or out of the ECC?  Maybe it's the person who was there for you when you needed it most. Or the one who taught you something you thought you could never learn. Tell us about the person (or persons) who somehow gets it all done with patience, compassion and a smile on their face. Or maybe there's a 9-1-1 caller that followed your instructions and saved a life. Maybe there's a whole team that created a program that made your life in the ECC better. Think YOU are a superhero? Go ahead and nominate yourself.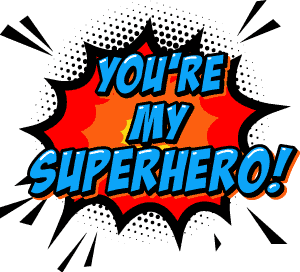 CONTEST CLOSED.
A few rules.
As in 2020, there will be two $100 prizes, one for smaller and one for larger ECCs. Since the vast majority of entries last year were from centers with 1-50 employees, we're changing the categories to "1-35 employees" and "36 and above."
Sending a photo adds one "like" to your score, and this year sending a video gets you two "likes." (Maximum of two extra likes.)  Please make sure you have permission to post your photo.
Be creative, but watch those trademarks. A photo of your live hero in a superhero costume is fine, but please don't attach copyrighted materials as we will not be able to post them.
Entries must be submitted by April 19, 2021, at 9 a.m. ET.
Voting:
One "like", per person, per post.
You may like as many posts as you wish.
You do not have to log in to like a post.
Anyone can vote – you don't have to be an APCO member or in public safety communications.
Voting begins February 5, 2021, and ends April 19, 2021, at 9 a.m. ET
In the event of a tie, the winner will be selected by coin toss.
All decisions are final.
CONTEST CLOSED.