A Message From APCO's President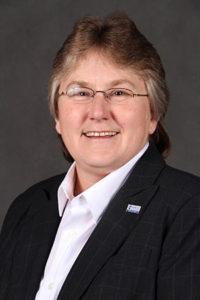 This past year has shown a light on public safety telecommunicators.
In September, APCO initiated a campaign to ensure that the federal government accords telecommunicators the recognition and respect they deserve by being reclassified as a "Protective Services" occupation. We asked you to submit comments explaining how you protect the public and first responders, and you did so by the thousands. You also helped to significantly raise awareness of the life-saving role that 9-1-1 professionals play by sending thousands of letters to members of Congress.  Reclassification will remain a priority for APCO until the federal officials get this right.
Telecommunicators have always been the voice on the end of the line, but this year you spoke with a bigger voice, one that enlightened those outside the industry. Your personal stories illuminated the special kind of commitment and strength of character it takes to be a public safety telecommunicator.
Many of you have commented that every day is different in a comm center. Now things are about to change in an even bigger way. New technologies, from FirstNet to NextGen 9-1-1 to smart homes and cities, will significantly change your jobs, and will simultaneously change the way people perceive 9-1-1.  APCO is working to complete by APCO 2017 our Project 43 – Broadband Implications for the PSAP – to help chart the course for facing these new challenges. In the meantime, there are two things I know for sure: that public safety telecommunicators will continue to do all that is asked of them (and more), and that APCO will be beside you every step of the way.
So, for National Public Safety Telecommunicators Week 2017, on behalf of APCO's leadership and staff, I thank you for that, for your steadfast professionalism and dedication, for your grace under pressure, and your calm voice reaching out on someone's worst day ever. We celebrate you, and we support you. We encourage you to take the time this week to celebrate yourselves and support each other. No one deserves it more.
Cheryl J. Greathouse, APCO President