Evansville 911 Telecommunicators Rock!
Evansville City – Vanderburgh County Central Dispatch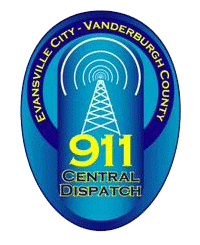 I am nominating our 911 Dispatch Center as a whole! Evansville 911 Telecommunicators Rock!
These tireless individuals serve our public daily with respect, pride and passion. They are a critical part of our First Responder Community and community as a whole, they serve as the central nervous center for our Emergency Response network and are our lifeline. They serve as the calm voice on the radio and phone that keeps us grounded and in check. They source our resources even as abstract as they come. They celebrate in our success and they grieve along side us during our loss. They are Family.
"Don't feel bad if people remember you only when they need you. Feel privileged that you are like a candle that comes to their mind when there is darkness." Anonymous
Thanks for the opportunity to Recognize our "Super Hero's"
Nicholas Adams, Fire Chief
McCutchanville Fire Department
812-867-2847