Heartland Communications
Submitted by Kristan Johnson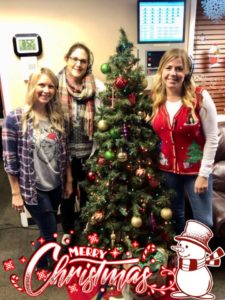 Heartland Communications Facility Authority (HCFA) is a strong and stable 911 dispatch communications center created in 1987 by a Joint Powers Agreement (JPA) to provide emergency communication services to fire/EMS agencies in the eastern and southern areas of San Diego County. The mission of HCFA is to provide high quality, compassionate, emergency dispatch services to the communities and public safety agencies we serve through a cooperative effort and the sharing of resources.
Since its inception, the JPA has worked steadily to enhance emergency communications.
In addition to the JPA member agencies, HCFA also contracts separately with various other agencies and fire protection districts for dispatching services.
HCFA operates a six-position Dispatch Center located in El Cajon, California. The Center is equipped with a modern 9-1-1 Computer Aided Dispatch (CAD) System and consoles used to manage all 9-1-1 incident activities. HCFA is also equipped with a next generation ready 9-1-1 telephone system which interfaces directly with the 9-1-1 CAD system. HCFA uses Regional GIS mapping, alphanumeric and cellphone paging, smart fire station alerting equipment and automatic vehicle locator (AVL) Mobile Data Computers (MDC). HCFA also participates in the Regional Computer-Aided Dispatch Interoperability Project (RCIP) allowing for the sharing of resources between fire agencies and other participating members within the San Diego County.