Paulding E-911
Submitted by Paulding E-911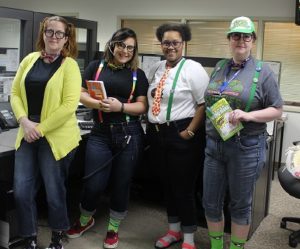 "The Best of the Best"
Every employee here goes above and beyond the call of duty every day. They devote just as much time supporting this community outside of work, as they do while at work. Many of the employees volunteer their time with groups such as Social media teams, Public Safety Associations, and many more. They really make each member of this community feel they are important and protected. They commit to many hours of overtime, just to make sure their other team mates are taken care. Every center can say they are like family, but here at Paulding County, we are family.
We feel everyone should vote for us because of our administration staff, many who started out as dispatchers and worked their way up. They join us by donning their headsets and taking the calls when we need the extra hands, eyes, and ears!! They really make this center our home away from home and we wouldn't have it any other way. They include us as much as possible, and come spend time with us when they can, just to see how we are. They really give us the support every employee needs and deserves from their superiors. The respect and courtesy we get from each other is outstanding, and the leadership we receive is beyond what anyone can expect. They make the bad days better and the good days best days.
This center really is the best of the best, and we love it that way.