Meet our Heavy Lifter – Darcy!
Sherman County Communications – Goodland KS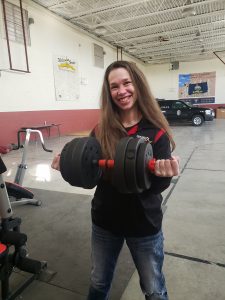 She's small but mighty!
Guys, this girl is a heavy lifter!  She assumed the role of Assistant Director a while back and wow!!  She has really stepped up!!  She is caring and compassionate, hard-working and just pretty darn sweet.  Thank you for all of your hard work Darcy!