Hey everyone! Meet Nicole!!
Sherman County Communications – Goodland KS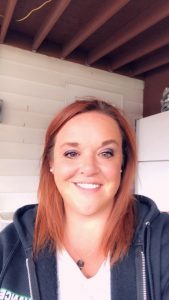 Swing Shift Superhero
Nicole Holub joined our center just before Telecommunicator Week last year.  As the newest employee, she works our swing shift.  This girl is a workhorse!  We appreciate her dedication more than words can say.  She always comes to work with a smile and is quick to laugh and stay positive.  She learned the job during the height of COVID, when there were virtually no calls and still managed to become of the best callktakers we have ever had.  Thank you for being you, Nicole!!!