Not Just a Retiree
Converse County Joint Communications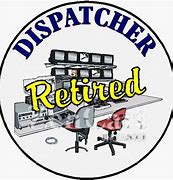 To me being a dispatcher means a lot more than just doing a job and going home. Being a dispatcher means, leadership, mentorship and having good morals and being ethical at all times.  I have been very blessed to have a person who possesses all of these qualities and continues to support and encourage our center and myself as a 911 dispatcher even though she has hung up her headset. That is why I would like to Nominate Ms. Letabeth Wagers as our 911 superhero.
Letabeth was a 911 dispatcher for the City of Douglas until 2018 when she retired. She is now head of the Douglas Police Department Municipal Court & Records Department. Though she is retired, if there is ever a problem where she can help, she is more than willing to lend a hand. She will always offer a big smile and words of encouragement and hands down has the best words of advise and stories to lift anyone's spirits during the bad times. Her support and encouragement of 911 and Converse County dispatchers deserves this recognition.
Letabeth is more than a 911 Superhero, she is a mentor and a best friend known to 911 and policing for her huge heart and uncanny ability to get everyone to clean their rotten food out of the dispatch fridge
.
Her support, hard work and mentorship has not gone unnoticed. I cannot think of anyone more deserving of the title of 911 Superhero than her.