Our Superheroes work with what we have….
Pomona Police Department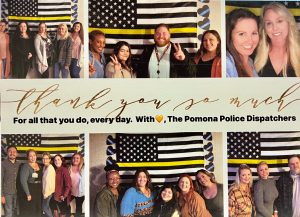 Our dispatchers have the superpower of being the informational hub and nucleus of our city.  They are the calm in chaos, the trusted lifeline between our citizens and field personnel; they are efficient, brilliant and creative.  They have the ability to power through a pandemic, a severe staffing shortage, and stepped up to train several new employees.  They have proven that they are resilient,  passionate about their role in our dispatch center and have been a cooperative force of morale boosting efforts!!