Marvel Telecommunicators – The common day Superheroes
Sacramento City Police Department – Communications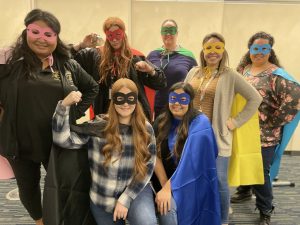 Who is your superhero?
Do telecommunicators come to mind?
What is a telecommunicator?
Why would they be superhero's?
.
.
.
.
.
Let me tell you why.
It takes only a person with special powers to be able to navigate chaos. It takes a team of individuals with unique powers to change lives and the outcome of tragedy. It is with these powers telecommunicators save the world. Many may think a superhero can stop tragedy from happening but what really makes someone a superhero is not only to try and prevent tragedy but also change the experience of tragedy.  It is these individuals with these powers who earn the title of 'Telecommunicator'.
The powers that our Marvel Telecommunicators possess include:
Super human speed – in the form of multitasking
Super healers – in the form of compassion
Intuitive Aptitude – In the form of empathy
Telepathy – in the form of vocal vixens
Invisibility – in the form of protectors
and
Super human strength – in the form of patience
It is with these superpowers that we 'telecommunicators" are the unnoticed influence in the world dedicated to save lives and help guide our communities through the burden of tragedy.
This post is dedicated to the following Superhero's: Lady Wisdom (Natasha), Crystal Queen (Kim), Vocal Vixen (Elena), Super Multitasker (Jaime), Super Protector (Maylani), and Super Patience (Chanel).