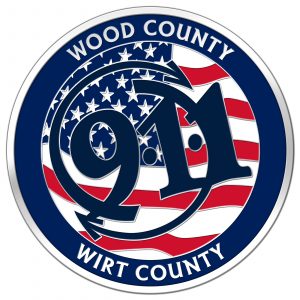 The Wood County Central Telecommunications Center handles all emergency and non-emergency calls for service for both Wood and Wirt counties in West Virginia.  We have an entire 9-1-1 center full of heroes.
Everyone was cooperative and adaptive with the ever changing criteria dealing with Covid-19.  Several of our members volunteered to be quarantined in the center to maintain operations.  Fortunately this action has not been necessary.
In January 2021 our county commission issued a mask mandate for all county offices.  Masks were to be worn at all times except if eating or drinking.  Any of us who have had to talk on the telephone or radio know the troubles and trials associated with doing this.  Again everyone did as was required of them so we could continue to provide excellent service to our communities.
One of the most challenging things we dealt with during the pandemic is isolation.  Along with office and communications room both being closed to the public, responders and family plexiglass partitions were installed in the communications room.  These partitions isolated us from each other and made movement around the communications room challenging.  It is difficult not being able to easily interact with each other but we also can't see family members or responders. However, our telecommunicators have taken this in stride and continue to provide excellent service to our First Responders and communities.
Everyone here is a Super Hero!